David Williams IFA Mortgage & Insurance Services have moved
It is our pleasure to announce that we have now moved to a brand new state of the art purpose built office, just off the Bedford Road down at Waterside Way.
Our new facility offers us the opportunity to not only benefit from brand new open plan working, as well as ample staff & client parking for all, but also numerous new client meeting rooms, some of which come with up to date conferencing and 'e meeting technology' set up so as to serve those that are unable to get into the office.
This new environment will enable us to better serve our customers and will make for an all-round more professional and enjoyable experience when visiting us.
We look forward to continuing to serve your Mortgage and Insurance needs and to work better and easier with you at our new location.
The new office address is: 5 Waterside Way, Northampton, NN4 7XD
Phone numbers and email addresses will all remain the same.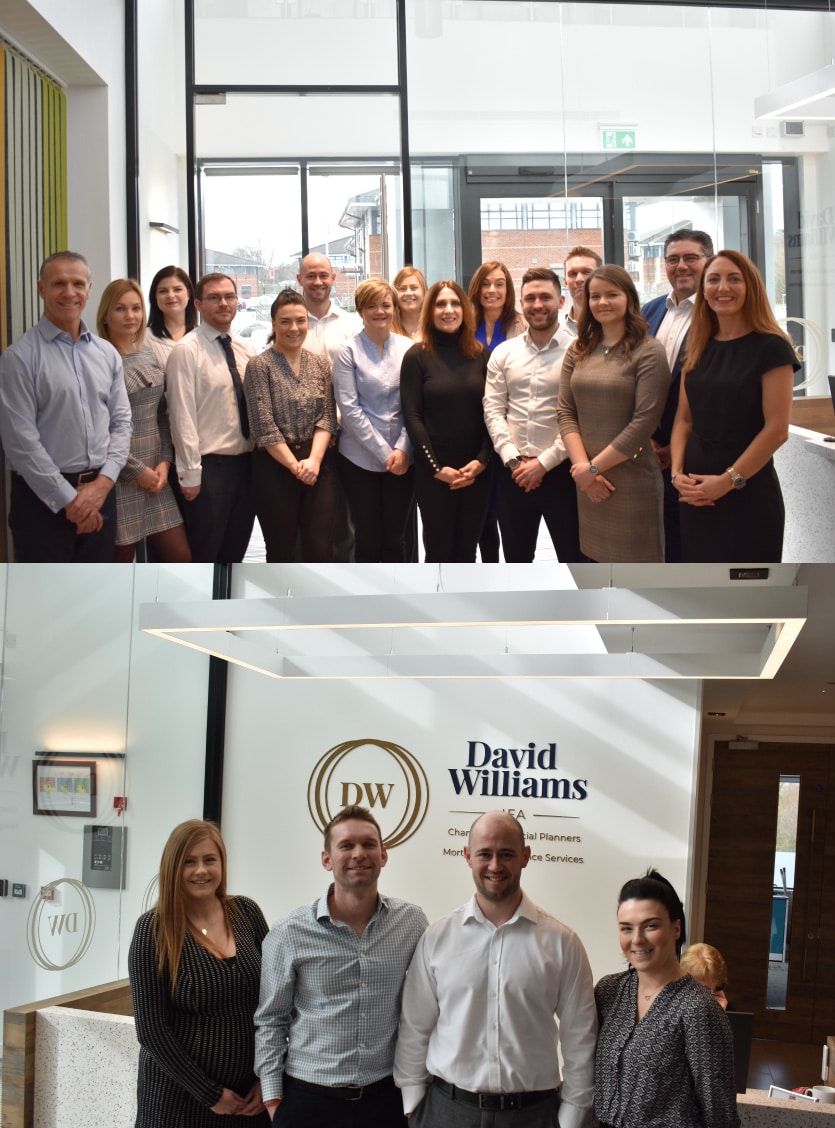 Looking for expert advice?
Contact us today for advice and guidance from our team of mortgage specialists.
Let's Talk
How can we help you?
Get advice and guidance
If you would like to speak to a member of our team for any advice and guidance, please feel free to use the contact form or call us today!
01604 250280
Mon to Fri 7:45am – 5:15pm