Our Fees
We like to be transparent about our fees…
Making things clear for you so you know where you stand
The way we are paid for our services may depend on the type of advice given. Any fees will be agreed with you before we do any work and we will explain your payment options too.
There is no charge for an initial meeting to review your current arrangements and discuss our recommendations.
Commission paid to us from the lender
We are typically remunerated by way of a procuration fee from the provider from whom the product has been selected, and this amount varies.
If any payment we receive direct from the lender covers the cost of our charges, then no additional fee will be charged to you.
However, if any payment direct from the lender is less than our minimum fee of £850 (or £1,000 for a complex or complicated application), we will charge the client a broker fee to cover any shortfall and difference.
What our Broker fee covers
Time spent on researching the right product for you, the full administrative process, submitting your application and ensuring that it is processed accurately and to your satisfaction, and all advice throughout the whole process and beyond.
Where any fees are charged, these will be discussed with you prior to the submission of any business. We will also confirm when the fees are payable.
An example of our charges, relating to a mortgage product:
For a standard mortgage product of £150,000 our fee will be our minimum of £850
Indicative payment direct from a lender = £480
£850 less £480 leaves £370 payable by the client.
Contact us for more details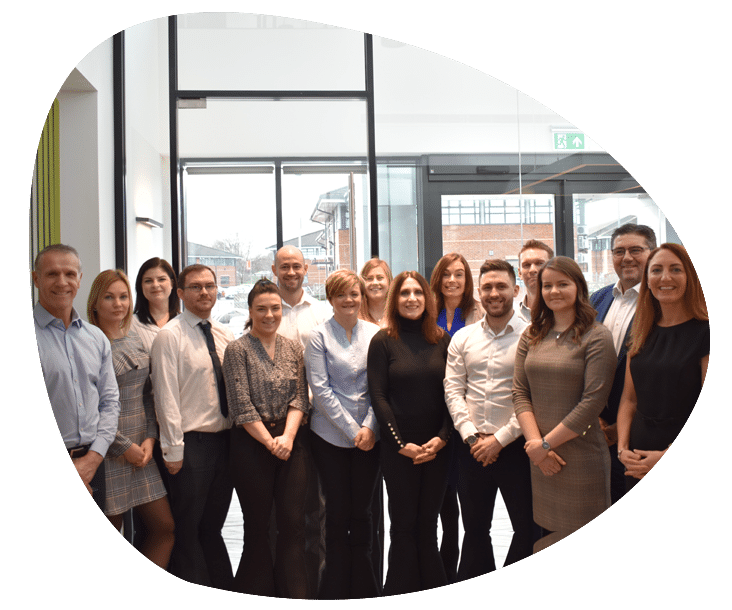 Looking for expert advice?
Contact us today for advice and guidance from our team of mortgage specialists.
Let's Talk
A few good words…
See what our amazing customers have to say about our services.
I have been really pleased with everything the Mortgage team has done for me – I will definitely recommend you to friends and family

Mortgage

Definitely recommend
I wanted to express my gratitude towards you and your team for your expert advice regarding my remortgage. You were all utterly professional at a time where I was let down by others.

Remortgage Advice

Utterly Professional
Thank you very much for the work on my mortgage. It's been a super smooth process and a world of difference compared to the pain of last year, your fee was worth every penny! BIG thanks

Mortgage

Smooth Process
We were very apprehensive about getting onto the property ladder as I felt like our situation hindered us in regards to our jobs and other financial matters. However, you made us feel at ease and we personally felt like you went above and beyond for us to get us our mortgage, which we can't thank you enough for.

Mortgage

Buying Process
We have been so pleased with the service provided in setting up our Life Insurance and Critical Illness cover. For something that can seem a bit complicated, you took the time we needed to understand. You explained our options in a really clear way and had our best interests at the forefront of your recommendations. We pay very little a month for peace of mind for our young family.

Insurance & Protection

Peace of Mind
We are so grateful to the team for helping us on the right path at a time of great worry due to personal debt. We just wouldn't have had the understanding to sort out our situation as simply as they did! They made the whole process seem straight-forward as they took all of the leg work away from us, and through consolidating our loans through our mortgage we are now on a great deal and worry free!

Mortgage

So Grateful
We have turned to DWIFA Mortgage & Insurance Services for over ten years – from helping us to set up our first ever mortgage, to house moves and re-mortgaging for home renovations, and have always been really impressed with the support and genuine advice each time, and most importantly the money they have saved us!

Mortgage

Genuine Advice
Whilst we were dealing with Jason's illness and his treatment, they took away all of our concerns over the claim and the hassle of trying to prove we were in the right. Without there help we would never have been able to get the money owed to us. Not only from a professional standpoint but also from a caring side of things they really went above and beyond and we cannot thank them enough

Mortgage and Insurance

Went Above and Beyond
I have had extensive dealings with David Williams IFA Mortgage & Insurance services over the last 18 months especially as the first flat that I tried to buy fell through. They have an in-depth knowledge of the mortgage market and advise in a sensible and logical fashion. They are easy to contact and fit in around your schedule. They also help to guide the sale by liaising between the estate agents and solicitors. I have been hugely impressed with their professionalism and dedication to getting issues sorted. Not just would I use them again but I would have no qualms in recommending them to friends and family

Mortgages

Getting Issues Sorted
What has been a difficult and stressful transaction, I doubt whether we could have seen it through without your tireless efforts on our behalf. You have always been ready with creative solutions to the various problems we have come across and you have spared no effort to put them into action. We particularly appreciate your answering calls and emails out of office hours and even when you were on holiday. We count ourselves fortunate to have had you as our advisers and would recommend you without hesitation to anyone wanting such advice in future.

Insurance and Protection

Tireless Efforts
I just wanted to say "Thank You" once again for all your hard work and effort in helping to get my mortgage accepted earlier this week. I know it wasn't easy, but thank you for your persistence and perseverance.

Mortgage Acceptance

Persistence and Perseverance.
Thank you so much. It has been a long process but now there.

Thank you for all you have done and would not hesitate to recommend you.

Equity Release

Thank You So Much
Thank you! I have been really pleased with everything the team has done for me – I will definitely recommend you to friends and family

Equity Release

Really Pleased
I wanted to send a quick email to express my gratitude towards you and your team for your expert advice. You were all utterly professional at a time where I was let down by others. You dealt with my case swiftly and efficiently and you gave me confidence at every stage. It's the first step to me being able to help my family to have a better way of living. It is just another job to you guys I am sure, but it's not lost on me how helpful you were and it's very much appreciated

Equity Release

Swiftly and Efficiently
Just want to say thank you for all of your help and support. We have been really pleased with everything from start to finish. Fantastic service all round.

Equity Release

Fantastic Service
We wanted to thank you for the exceptional work you have done on our behalf.

Insurance & Protection

Exceptional Work
How can we help you?
Get advice and guidance
If you would like to speak to a member of our team for any advice and guidance, please feel free to use the contact form or call us today!
01604 250280
Mon to Fri 7:45am – 5:15pm