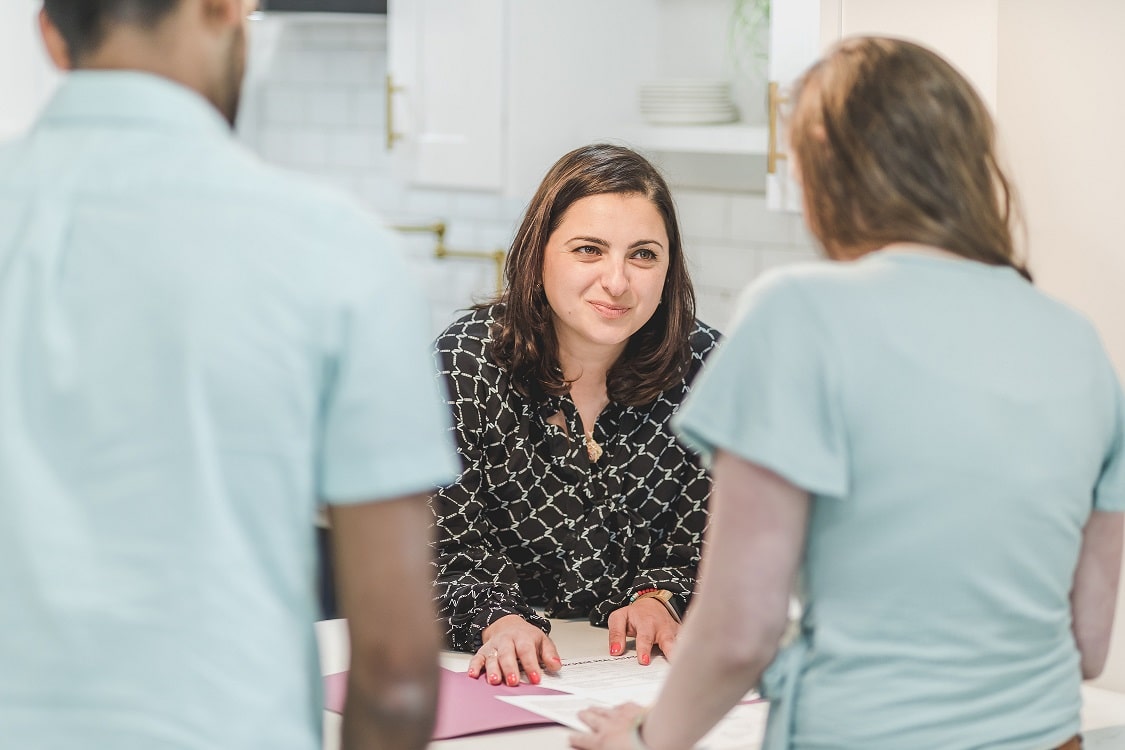 When thinking about how to get a mortgage, applicants may struggle to compile the necessary information in a very time sensitive situation when trying to close on a property. The mortgage application process can be daunting for first time buyers, and even re-mortgaging has its own collection of potential pitfalls. Here's a quick guide of things to consider when applying for a mortgage and how to manage that time effectively.
Stages of the mortgage application process
Mortgage interview
The lender or mortgage broker will interview the mortgage applicant(s) and ask about things like their income, monthly outgoings, their debts and other financial and personal factors, such as whether they have any dependents like children or people they care for.
It is vital that the relevant documents are in hand to confirm; income, outgoings, and identification (and, possibly other points). The mortgage broker will advise of what would be required.
Credit checks
The lender will assess the mortgage applicant(s) credit rating based on their credit history. This is to ensure they are a reliable borrower and to evaluate how likely they are to be able to pay back the loan.
Application
Once options have been discussed and a suitable recommendation has been agreed on between the broker and the borrower an application is sent to the Lender of choice. All the details and documents provided to the broker are sent to the lender for a manual assessment to ensure the details are correct and the lender is satisfied with the scenario.
Home valuation
Finally, the lender will independently value the home to be purchased to ensure it is enough to cover the balance of the loan should the applicant not be able to pay it back.
Time Frames
On average, this process can take anywhere from two weeks to six weeks, depending a lot on the credit check, the home valuation process and a survey being carried out should the applicant desire one. There can also be administrative issues if the application has not been filled out correctly or is unclear in any way, or if it reveals things like a poor credit score. There can also be issues up the property chain, meaning with the seller and, if they are purchasing a new property with the money from their sale, any issues with the home they are buying and so on.
Why use a mortgage broker your mortgage application?
One way of helping to navigate the mortgage process a mortgage is to use a mortgage broker or mortgage advisor, as they will be able to manage the application process efficiently and effectively. Their interview process will be streamlined to get the information they need in order to get an applicant the best possible deal, to minimise any administrative hiccups and answer questions on the lender's side to maximise the applicant's chances of being accepted.
Other ways to speed up the process include the applicant attempting to improve their credit rating prior to beginning the process, maintaining regular contact with other parties and preparing paperwork and other resources in advance.
David Williams IFA provides mortgage and issuance advice, we can help your mortgage application process go as smoothly as possible and with the best possible deal for you. To find out contact us or give us a call on 01604 250280.
---
A mortgage is a loan secured against your home. Your home may be repossessed if you do not keep up repayments on your mortgage. Check that this mortgage will meet your needs if you want to move or sell your home or you want your family to inherit it.